Country-folk legend Johnny Cash (1932-2003) had many sides: consummate performer, troublemaker haunted by demons, hopeful evangelist, defender of the downtrodden.
A new documentary, Johnny Cash: The Redemption of an American Icon, aims to capture the many facets of the beloved singer-songwriter whose music crossed all lines of genre and pop culture.
Produced by Kingdom Story Company (American Underdog, I Still Believe), the Cash doc plays in select theaters as a Fathom Event, this week, December 5 through 7.
UPDATE 5/8/2023: The Cash doc is available on 5/9 for digital download.
Admirably, at least from parents' perspective, the film sanitizes Cash's life narrative—with no coarse language, and only passing references to his bouts of drug addiction (he is seen smoking, with a brief shot of a liquor bottle and pills).
While it's aimed at mostly older fans who know his work, a Cash fan who happens to be age 12 could enjoy this doc with no qualms.
In an interview via Zoom, one of Cash's five children, John Carter Cash, spoke in a wide-ranging interview about what made his father honest to a fault—and why the new film is worth seeing. It has been lightly edited for space.
Cultural Icon
Your dad's music has been used in so many movie trailers, among other places. Where is the strangest place that you've ever heard one of his songs show up?
John Carter Cash: Not too long after he passed away, something must have slipped through the cracks — because one of his songs was on the front of a zombie movie. That one stands out! Dad's music is everywhere. It touched so many people, all across the board, and can be taken so many different ways, even in a zombie film.
As one who is protective of the Johnny Cash legacy, why did you feel confident enough about these filmmakers to go on camera and get behind this project?
Cash: Well, I had seen other works they had done and believed in their ability. Also, my father's mission was to profess his faith, which is the central focus of this film.
It's what he passed down to me personally. People want to know: Who was he? What did he really stand for? What made up the man?
I believe when people walk away from this film, they'll have that understanding and a personal relationship with Dad.
There are recordings of my father speaking during interviews that no one's ever heard before that are in here. It's a great way to hear what he believed in from his own mouth.
Faith and Compassion
In those interviews, what are folks going to hear your dad say that might surprise them?
Cash: (You'll hear about) the nature of his forgiveness, the healing that he went through with his father, his relationship with my mother — a deeper understanding of what she meant to him. A lot in this film has not had the proper focus before, such as a deeper understanding of what his faith meant to him. So I'm grateful that it's coming out.
How close was he with Reverend Billy Graham?
Cash: As Christian brothers, he and Billy Graham helped each other throughout their lives. They talked often and Dad would seek advice from Billy on: What do you think I should do about this thing in my life? Billy was there to usually just say, Well, what do you feel? Their friendship was a simple thing, but it's enlightening as to who he was.
Some people may look at the live prison records and think, Oh, it was just a gimmick for Johnny Cash to go in there. But what was his intent behind that?
He was a champion for the common man. And he did what he believed in, every step of the way. It wasn't about puffing his own ego. It was about reaching out to and speaking for the people who sometimes had no other voice on their own.
He sang songs and went to perform for the Native Americans at Wounded Knee when no one wanted to hear of their plight or look at the fact that their struggle was still going on.
He could stand on the stage in front of the president of the United States and sing a song that the president had not requested — and not sing the one that the president had asked for.
And then a year later, he'd get an invitation back. Dad had a magical way about him.
Finding Freedom
At various points in life. your father struggled with drug addiction. How did that impact you growing up in your relationship with him?
Cash: Oh, greatly. When he got addicted to pain pills in the early 1980s, my father became someone that I didn't know. He was just distant. He was never angry or violent or anything, but he just was not coherent anymore.
So, I was around that on a regular basis and saw him really hit a hard rock bottom. I saw him go through recovery, get better and change his life.
And he wrote a book, a novel about the conversion of the apostle Paul called Man in White during that time period in 1984. To see his passion as a scholar of the word was enlightening for a young man.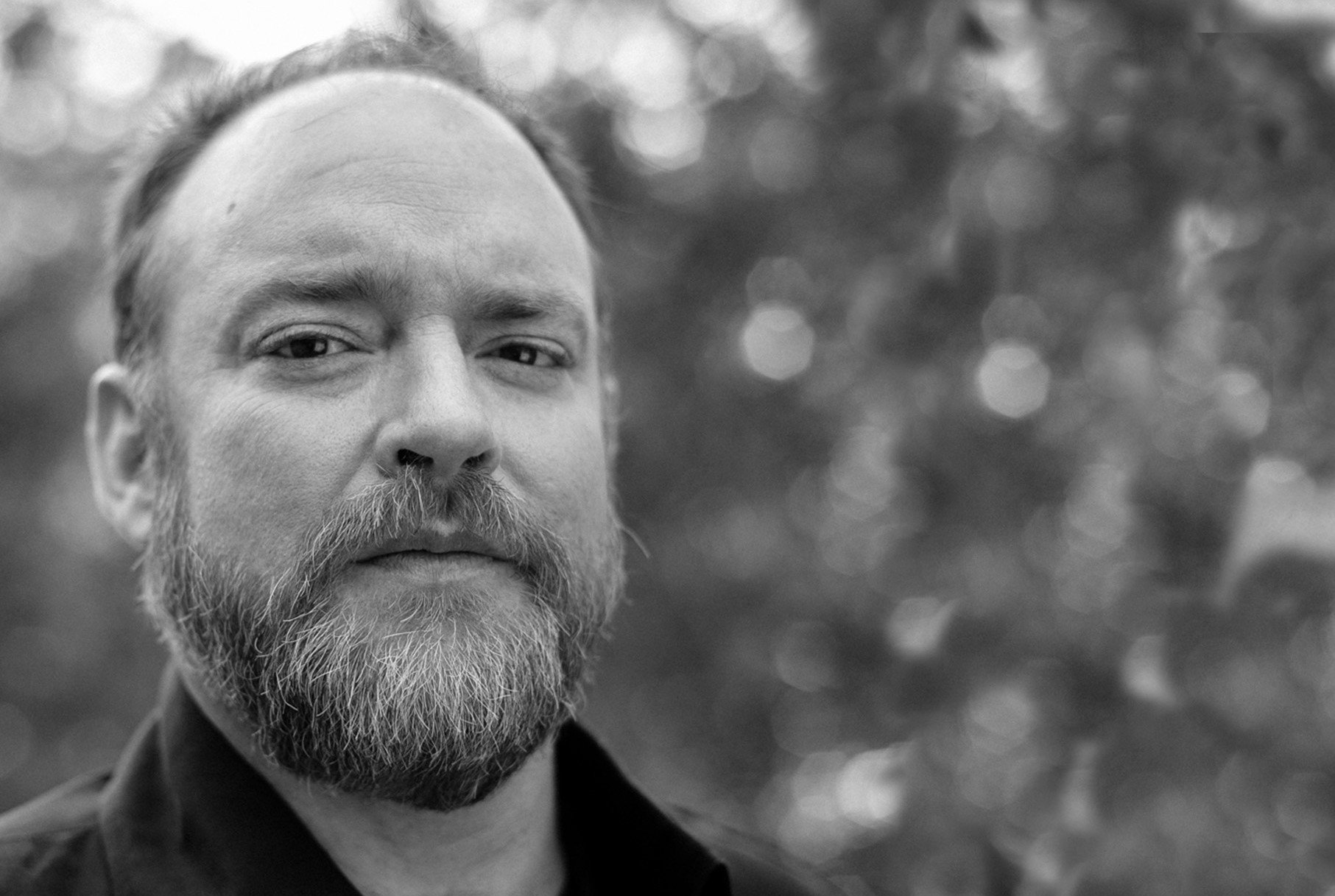 IMAGE: John Carter Cash is one of Johnny Cash's five children and his only son. (Photo: Facebook)
Were there practical aspects of how his faith played a role in rehab and recovery?
Cash: His music, for one thing, was tied in with his faith. He sang gospel songs when he was a boy in the cotton fields. He learned to sing in church. It was the saving grace within his life.
By the end of his life, he was singing the songs that he remembered from when he was a child. In practical application, (his faith) was quite often tied in with his music and then also with his loss.
He lost his brother when he was young. He had a great belief that Jack's life carried on in many different ways.
Then at the end of his life, when my mother passed away, even though he was heartbroken and would never be the same again, in many ways, his faith was the saving grace and the hope that they would be together someday.
Getting to Know the Man in Black
This documentary has an eclectic group of voices, from Wynonna Judd to evangelist Greg Laurie. How do they shed light on your father's life and legacy?
Cash: Sometimes it's as a friend, such as Marty Stuart, or sometimes it's family such as his sister Joanne, or as a fan and someone in the industry who respected him greatly, like Alice Cooper.
It's wonderful to hear these people from all walks of life talk about their own personal connection with my father, which really comes back to: he was one of a kind, a man of faith and or (they say) "He's someone that I love and that I believe in."
And sometimes it's all of those things, especially if it came out of my mouth.
Do you think it's his lack of churchiness that makes people keep coming back to him?
Cash: He wasn't very churchy, for sure. Yet he would walk into any church or any house of God and felt connected with the Christian faith through that.
You know, he would sing a song like "Cocaine Blues" and follow it up with "Peace in the Valley" and never lose an audience member — which is pretty magical. I don't know of anyone else who could do that.
What do you hope the audiences take away after seeing this film?
Cash: A personal connection with my father. I hope they feel like they know him better on a personal level. Take it or leave it, that's who he was.
He was not afraid to say so, and I believe that people, when they get done with this, will know that even better.
Recommended for ages 12 and up (some mature thematic content involving drug use), Johnny Cash: The Redemption of an American Icon is currently playing in theaters.
UPDATE 5/8/2023: The film is available on 5/9 to rent at home via Prime Video, AppleTV, Vudu and other platforms.
Image: Kingdom Story Company/Fathom Events
Josh M. Shepherd covers culture, faith and public-policy issues for various media outlets. He and his wife are raising two children in Northern Virginia.