You've got some or all of the clan home for the holidays, or you're with friends who feel like family -- and once the festivities are over, it might be time to settle in and watch a movie or some videos.
We know you have thousands of choices, but we have some of our own that are entertaining, enlightening, educational and even fun.
Available on Amazon Prime and other digital platforms (the official site lists them), our teen musical about a new girl (Instagram star Lauren Orlando, in her debut role) who triumphs by goodness at a competitive performance camp caught the fancy of our Catholic-mom blogger Adrienne Thorne. Click here to read her whole review, but here's a taste:
For preteen and early teen girls that are interested in the world of song and dance, this is a really good bet -- and certainly a very wholesome alternative to the more grown-up teen chick flicks out there.
And for the grown-ups like me who are a little nostalgic for the clean, girl-power-y and mildly cheesy movies of the early 2000s, this is a fun watch as well.
I think we could really stand to have a lot more family-friendly entertainment options like Next Level in queues these days.
The soundtrack is also available, and the Next Level crew keeps up a steady stream of postings on its YouTube channel.
Our groundbreaking documentary looks at challenges of finding love in today's culture. It's inspired by the work of Boston College professor Dr. Kerry Cronin. Seeing her students struggling through the hookup culture, she devised a back-to-basics seminar about dating, complete with a homework assignment.
Along with Cronin, The Dating Project views the search for a relationship through the eyes of a group of singles of different ages and backgrounds. In an interview for our blog, Cronin said:
Asked what she's like single people to take away from "The Dating Project," Cronin says, "Just try. Just try. A lot of people are paralyzed by their fears and their past, and what went wrong in the past and could go wrong in the future. Sometimes you just have to try."
If it doesn't work out?
"You can try again," Cronin says. "When you try, people around you find out that you're trying, and so then they might be willing to ask you out. Dating begets dating. If you try, then other people might try with you."
The official site for the show shows you how to buy the DVD or stream it (including on Amazon Prime, with 87% five-star ratings), along with downloadable curricula focused on families, youth groups, parents and children and others.
On the faith-based side, we recently released a video series focused on family prayer on the YouTube channel of our sister organization, Family Rosary. The whole "Family Prayer" playlist is here (including some interviews on the subject and other material), but here are a few of the new videos -- apropos to the season.
Of course, we always recommend our great online series Catholic Central. In this special short episode, hosts Kai (Kaiser Johnson) and Libby (Libby Slater) dig into the history of the traditions of Christmas.
Have a Blessed Fourth Sunday of Advent (that's this Sunday, if you're keeping score), Hanukkah (also starts Sunday), Christmas and New Year's. Alleluia!
If your tastes incline toward nostalgia, and you want something to listen to during holiday preparations, a selection of our classic radio dramas, produced in the 1940s and '50s under the direction of our Founder, Venerable Patrick Peyton -- wait until you see PRAY, our documentary about him, coming next year -- are being made available weekly via Soundcloud (click here).
They feature such stars as Loretta Young, Ray Milland, Pat O'Brien and Eddie Cantor, along with new introductions by our Head of Production, Father David Guffey, C.S.C.
Click here to take a listen.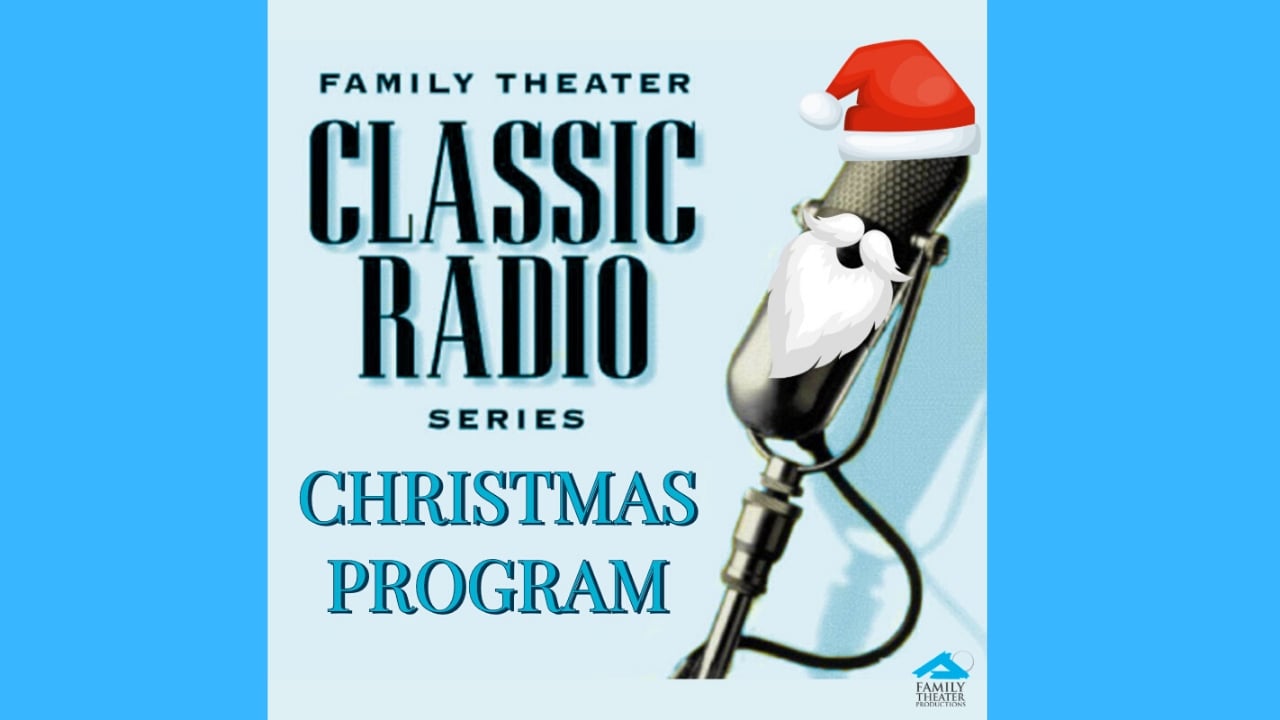 Image: MarVista Entertainment/PureFlix/Family Theater Productions
Keep up with Family Theater Productions on our website, Facebook, Twitter and YouTube.